CH SOLEIL DE FONDCOMBE

CH Orly Silver von Nelly Belle X CH Heidi de la Sagamité
 
Tout comme sa soeur Saskia, Soleil est issue de notre toute première portée.  Elle est la propriété et la fierté de Mme Pauline Bouchard pour qui elle s'est avérée une femelle de reproduction exceptionnelle. 
Un merci tout spécial à M. Gilles Chevalier de l'élevage Orly qui a manié Soleil avec professionalisme pour l'obtention de son championnat.


Just like our beautiful Saskia, Soleil is out of our very first litter.  She's the joy and pride of her owner, Ms Pauline Bouchard.  Soleil as been an exceptionnal brood bitch for Ms Bouchard.
Special thanks to Mr. Gilles Chevalier for showing Soleil to her championship so professionally.
Fondcombe Sako von Abigaelle FDJ, NA II
Am CH/VC Crystal's Up Close'N Personal CD, MH, ROM  
X
  CH Fondcombe Arwen Abigaelle
CERF 2014, clear
OFA cardiac clear by cardiologist
more health clearances to come 
30 Août 2012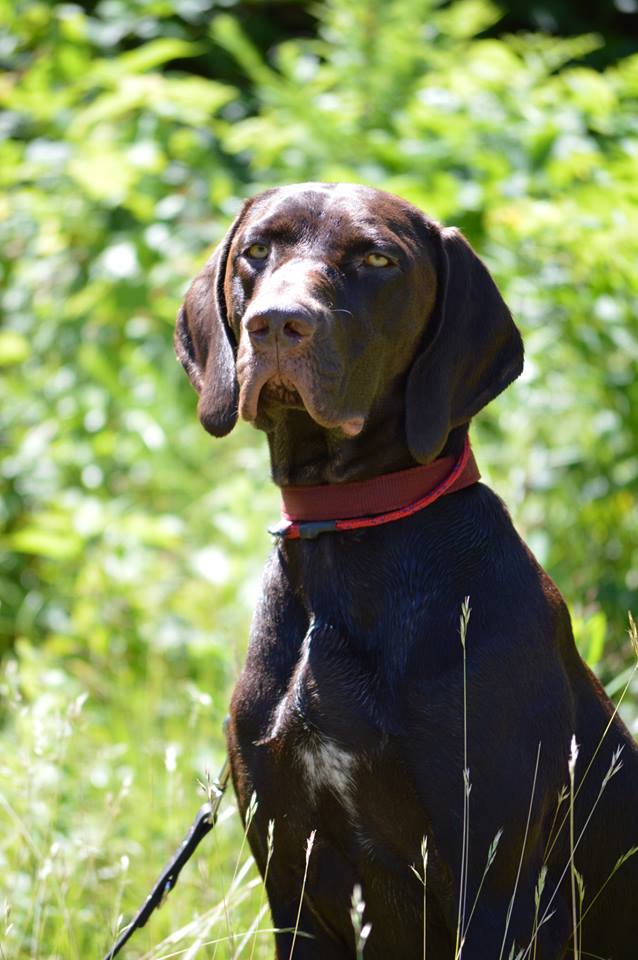 Fondcombe SMK Take a Shot
AM CH HHH Jam on The Brakes X CKC/FCC CH RBIS Saskia Eowin de Fondcombe
19 mai 2009


CERF clear
OFA cardiac normal
OFA hips excellent
OFA elbow normal


Available at stud to approved bitches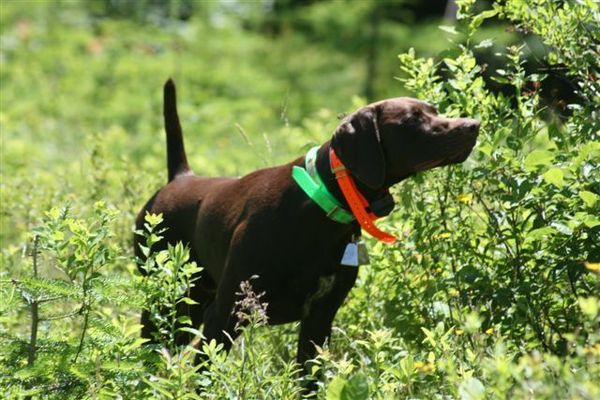 Jaeger est un magnifique mâle de couleur foie, frère de Abby.  Excellent chasseur, il fait la joie de ses maîtres Tracy et Scott Daniell et leur petite Grace.  À mi-chemin déjà de son championnat américain, il fait un excellent ambassadeur pour Fondcombe aux États-Unis.  Pour plus d'information sur Jaeger vous pouvez nous contacter.


Jaeger is a magnificent solid liver male and Abby's brother. An excellent hunter, he is the joy of his owners, Tracy and Scott Daniell as well as their little Grace. Already half way through his american championship, he's an excellent embassador for Fondcombe in the United-States. For more information on Jaeger, you can contact us.